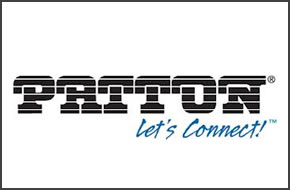 We are pleased to announce upcoming webinars in July and August which provide the perfect opportunity for 3CX Partners to learn how to install, configure and support the complete line of Patton SmartNode VoIP Gateways and Routers with the award-winning 3CX Phone System.
The four day webinars, of which last two hours per day, are free and especially helpful for 3CX Partners as the course covers the implementation and also includes detailed training on SIP, network planning, configuration, and troubleshooting. Hands-on activities cover network analysis, and VoIP troubleshooting with live end-to-end calls with Patton SmartNode devices in combination with 3CX Phone System.
The webinar training concludes with a three-hour online exam, which consists of theoretical and hands-on segments of 1.5 hours each.
Review the full webinar syllabus and click on one of the links below to book your seat:
2nd-5th of July 
13th-16th of August
20th-23rd August