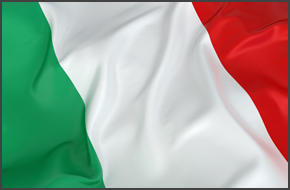 We are pleased to announce that 3CX will be presenting  3CX Phone System and a sneak peak of its newest product, 3CX WebMeeting in Italy this July! All potential, new and existing 3CX Partners are invited to attend these free events as they provide the perfect opportunity for an understanding of what 3CX WebMeeting is all about.
During the presentation an overview will be given on what the market expects from a web conferencing solution, how 3CX WebMeeting works and how easy it is to activate your first account and start using it. Finally, a short introduction will be given to our latest release: client-less WebRTC platform, which allows users to organize collaborative and effective sessions on Windows, Mac, Linux and Android.
To book your seat and for more information, such as the full schedule, topics that'll be covered and a map of the training location, click on the links below:
The events will take place at:
| | | |
| --- | --- | --- |
| Hotel Colombo Via Cristoforo Colombo,710 00144 Roma Italy | Hotel Ibis Style Via Cardano, 2 20864 Agrate Brianza (MI) Italy | Hotel Sheraton Corso Argentina, 5 35129 Padova Italy |
3CX  events are always extremely popular and places are on a first come first serve basis so book as soon as possible to avoid disappointment. These events are free. You can cancel your booking up to five days before the event at no charge by contacting the organiser. We look forward to receiving your booking and welcoming you to this event!