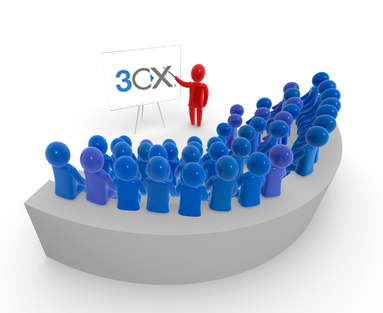 Each week, 3CX North American Channel Managers, Ben Conway and Mike Ryan, host the 3CX Wednesday Webinar, which provides new and existing 3CX Partners with:
An overview of 3CX products
Key selling points
Training resources
How-to's on 3CX MyPhone and the 3CX Management Console
Information on how to increase your sales and productivity using the 3CX Call Center Module
Guides on how to go mobile with 3CXPhone for Android and iPhone
A look at what's new, and more!
The 3CX Wednesday Webinar is ideal for your new employees who need to get up to speed with managing and selling 3CX Phone System. It's an interactive session where 3CX Partners are encouraged to share their views and put forward their questions to Ben and Mike.
Reserve Your Seat
Call (404) 973-2973 to reserve your seat. You can speak to Ben directly on ext 210, whilst Mike's extension is 410. The event begins at 2PM Eastern time and is available to North American 3CX Partners on a first come first serve basis. Space is limited so please contact your 3CX Channel Manager to reserve your seat today!