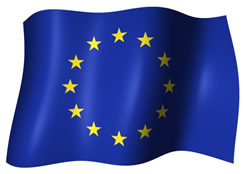 We are pleased to announce a 3CX Partner Training workshop that will be held in November.
We would like to invite all new or active 3CX Partners to attend the training, which will be held in Malta. The events offer great sales advice and tips as well discuss various techniques on deploying 3CX Phone System.
We'll also be offering advanced training, which is aimed at pre-sales and technical support personnel tasked with the responsibility of promoting, installing, configuring, maintaining and supporting 3CX client installations and gives an in depth look at the technical side of 3CX Phone System.
For more information, such as the full schedule of topics that will be covered and a map of the training location, click on the link below. We have also arranged special hotel rates for all 3CX Partners attending this event – more information on how to book your accommodation can also be found by clicking the below link. The events are scheduled as follows:
29 and 30 November 2012 – 3CX Partner Training Workshop – Book Here
The training will take place at:
3CX
Level 6, Portomaso Business Tower 
Triq Gort, 
St Julians,
MALTA STJ 4011
Additionally, on 1 December, 3CX Partners will be able to enjoy a boat trip (weather permitting), a sight-seeing tour or another cultural activity with members of the 3CX Team. Places are on a first come first serve basis so hurry and book your place. These events are free to all 3CX Partners. You can cancel your booking up to five days before the event at no charge by contacting the organiser.
Please have your booking reference to hand. For late cancellations and non attendance, 3CX reserves the right to invoice the partner the sum of 100 Euros.
We look forward to receiving your booking and welcoming you to our event during November!