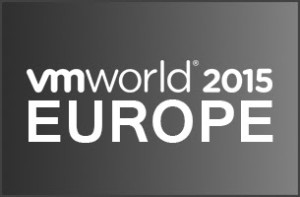 3CX is an exhibitor at this year's VMworld Europe 2015 in Barcelona, Spain at the Fira Gran Via, from October 12th – 15th.
VMworld 2015 Europe is a gathering of business and technology professionals as well as VMware experts and executives all under one roof who learn and inspire each other. Learn how VMworld can help you shape your software-defined enterprise, radically simplifying IT while delivering services at the speed of today's business.
The event is a perfect fit for the 3CX Product range. 3CX Phone System has VMware Ready status and can be virtualized with VMware and the recent release of 3CX Phone System v14 and 3CX WebMeeting 8 are both available in the cloud.
Make sure you drop by the New Innovators booth and visit the 3CX team at Kiosk N14048 to see a live demonstration of 3CX Phone System 14 and 3CX WebMeeting.
We look forward to seeing you there!