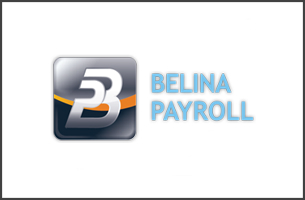 LONDON, UK, 11 May 2018 – 3CX, developer of next-generation software-based Unified Communications systems, is happy to announce another successful deployment of its award-winning VoIP PBX solutions. Belina Time System supports its customers by selling and supporting them with innovative payroll software. It has a reputation across Malawi, Zambia and Zimbabwe for saving its customers time and money.
As an innovative company, Belina was being let down by the outdated and stagnant technology of its free Asterisk®* PBX. No customization capabilities led to higher management costs and the inability to foster any sort of collaboration or communication that more developed systems could provide. Belina needed to look for a solution to this and sought out other free services, but quickly realized they were going to have the same issues as Belina's old system. That's when Cyberadmin IT Consultants stepped in. As an expert in VoIP PBX systems, Cyberadmin IT Consultants was able to show Belina how 3CX could provide all the modern features they needed to stay ahead and keep up growth.
"We're growing, despite only having 8 employees. So we needed an all-in-one solution, including server, smartphones and a reporting system that was all from the same service provider. 3CX offered a robust, turnkey and cost-effective solution to help our team of 8 work like a team of 800."
By choosing 3CX, with the help of Cyberadmin IT Consultants, Belina was able to implement their new system and foster a greater integration of the team's efforts, giving Belina a boost to their business. The company is now experiencing greater functionality and can use that to save themselves more time, just like they do with their customers.
Read the complete case study to find out more about why Belina Time System chose 3CX.
About 3CX (www.3cx.com)
3CX is a 100% channel company and is the developer of a software-based and open standards IP PBX which innovates communications and replaces proprietary PBXs. 3CX cuts telco costs and boosts company productivity and mobility.
With integrated WebRTC web conferencing, softphones for Mac and Windows and smartphone clients for Android, iOS and Windows phones, 3CX offers companies a complete Unified Communications package out of the box.
250,000 customers worldwide use 3CX including Boeing, McDonalds, Hugo Boss, Ramada Plaza Antwerp, Harley Davidson, Wilson Sporting Goods and Pepsi. Maintaining its global presence, 3CX has offices in the U.S., U.K., Germany, South Africa, Russia and Australia. Visit 3CX on Facebook, Twitter and on Google+.
About Cyberadmin IT Consultants (www.itconsultants.co.zw)
Cyberadmin IT Consultants is a team of Professional, Talented & Passionate Engineers who are highly experienced in Information Technology Consultancy, Online Marketing, Support Services, and Products Reseller Services as well as Digitization Solutions in today's global business environment.
* Asterisk® is a Registered Trademark of Sangoma Technologies. This trademark is not affiliated with 3CX, its products, or its websites. Sangoma Technologies is not the source of, and does not sponsor or endorse, the products/services promoted here. 3CX is not associated with or sponsored by Sangoma Technologies. All product and company names are trademarks™ or registered® trademarks of their respective holders. Use of them does not imply any affiliation with or endorsement by them.