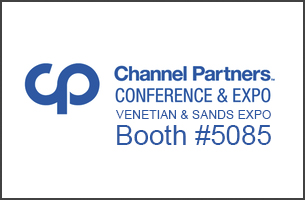 It's almost time for one of the biggest technology events of the year and, if you're going to be attending CP Expo 2018, don't forget to pencil 3CX into your schedule for a chat and live demo with the team!
That's right, this year 3CX will be exhibiting in Las Vegas at the highly anticipated Channel Partners Conference from April 18th – 20th, set to host over 275 exhibitors, more than 6,000 industry experts, VARs, service providers and more. The expo aims to encourage the sharing of ideas and innovative developments within the industry as well as to drive discussion around the many topics and influences shaping the tech industry today.
This year's event, held at The Venetian & Sands Expo, is set to be a memorable one with, in addition to the many exhibitors, a Cloud Computing Pavilion, Channel Partner Studios, Game Zone, and not forgetting the all important Opening Reception and Pub Crawl! Not only is this a great chance to attend a number of not-to-be-missed keynotes and conferences, but also to connect with like minded professionals and technology experts.
Where Can You Find Us?
3CX will be exhibiting at booth #5085 and the team will be available to discuss everything about 3CX V15.5 as well as provide live demonstrations of the PBX and chat about what's in store for partners and customers.
So don't forget to drop by the booth to meet with the 3CX team! Please schedule appointments via email to avoid disappointment!
See you soon in Vegas!