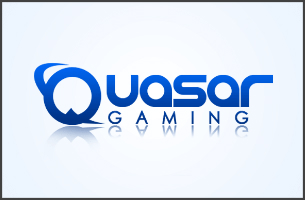 The industry leading online gaming site Quasar Gaming has grown to be one of the most popular online platforms for Europeans to get their gaming fix. With headquarters in Malta and a strong presence in Germany and across Europe they were in need of a phone system that worked for them, not against them. Quasar was using a traditional PBX system which was not user-friendly. The team found it difficult to manage, time consuming to use, and it was not compatible with the mobility of Quasar's team.
Price was not a concern for Stefan Grech, I.T. Manager for Quasar. His main concern was finding a system that suited the functionality requirements that were desperately needed. Stefan was looking for a solution to bring the team together when geography might have kept them apart. They needed a system that could truly integrate all of the company's needs into one well designed and seamless product.
Already using beroNet gateway systems, Quasar's existing system was able to easily integrate with 3CX solutions seamlessly. 3CX's compatibility possibilities allowed Quasar to utilize the servers that were already installed on-premise and the company was able to quickly install the PBX in a cost-effective manner. They were very happy to find they didn't need to invest in any pricey new hardware. The addition of 3CX softphones and smartphone clients for all their employees enables the Quasar staff to use their office extensions wherever they are. Making and receiving calls, taking part in video conferences and more; all can be done while working on the go or from home.
Stefan Grech, I.T. Manager: "Softphones are always about cost savings and by having one phone per employee we are able to greatly increase efficiency.
To read the full story on how Quasar Gaming decided 3CX was right for it read our case study.