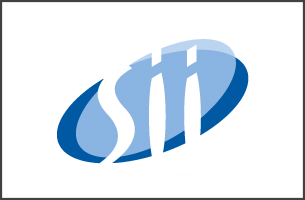 LONDON, UK, 17 April 2018 – 3CX, developer of the next-generation software-based Unified Communications system, has announced today that French technology services provider, SII Group, has completed the successful deployment of it's award-winning VoIP PBX solution amongst its branches. The Paris-based group, with over 7,000 employees, offers high-value, tailor-made solutions in the engineering of systems, infrastructure, cyber security and more.
In ensuring that their customers received the highest level of service and in providing solutions which uphold the latest innovations in technology, SII came to realize that their own systems were not up to scratch. In experiencing difficult configuration and outdated technology with their old phone system, the group sought after a PBX that would enable employees to use multiple devices and boost mobility. Combined with 3CX's unbeatable flexibility and value for money, the choice was clear.
"With our old Orange & Bouygues Telecom system, we experienced uneasy configuration of profiles and seriously outdated technology. We wanted to use new technologies to be able to be reachable on a smartphone and a PC, in the office or away. We evaluated 3CX based on the great price, the compatibility with the platform and the scalability. With over 7,000 employees, the features and flexibility of 3CX were a clear choice to foster greater mobility and collaboration." – Cedric Couture, System and Network Engineer, SII Group
SII completed their installation quickly and with no down-time incurred with the help of 3CX partner SAMcloud. Amongst other benefits, the company's IT team noted considerable improvement in the management and maintenance of their communications.
Read more about SII's success with 3CX in the complete case study.
About 3CX (www.3cx.com)
3CX is a 100% channel company and is the developer of a software-based and open standards IP PBX which innovates communications and replaces proprietary PBXs. 3CX cuts telco costs and boosts company productivity and mobility.
With integrated WebRTC web conferencing, softphones for Mac and Windows and smartphone clients for Android, iOS and Windows phones, 3CX offers companies a complete Unified Communications package out of the box.
250,000 customers worldwide use 3CX including Boeing, McDonalds, Hugo Boss, Ramada Plaza Antwerp, Harley Davidson, Wilson Sporting Goods and Pepsi. Maintaining its global presence, 3CX has offices in the U.S., U.K., Germany, South Africa, Russia and Australia. Visit 3CX on Facebook, Twitter and on Google+.
About SAMCloud (www.samcloud.fr)
SAMCloud was founded in 2016 and providers outsource I.T. solution hosting services for a wide range of SMEs. SAMCloud assists you in setting up local or remote hosting of your iPBX, and brings you its technical expertise on 3CX products. Hotel? Your business? Co-working space? Whatever your needs our experience in system and network architectures will allow us to develop the ideal, tailored solution.