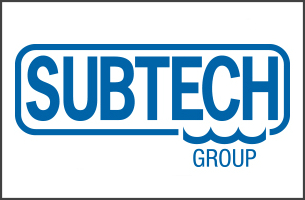 LONDON, UK, 10 April 2018 – 3CX, developer of the next-generation software-based Unified Communications system, has today announced the deployment of its innovative VoIP PBX solution at the branches of South African company Subtech. Since 1995 Subtech has specialized in providing world class marine services throughout Sub-Saharan Africa. The company offers a wide range of services including offshore diving, salvage, marine towage, pipeline installation and more.
With the company growing rapidly Subtech's Group IT Manager, Ralph Kerwan, began to see that their Alcatel Lucent phone system was no longer sufficient and was resulting in a lack of communication between the branches. Coupled with high operation costs, Kerwan decided that it was time to upgrade their PBX to something more modern and cost-effective.
"We briefly considered phone systems from Panasonic, Samsung and Telkom. But seeing the proposed functionality from 3CX, and recognizing the flexibility it could bring to our work environment, made the choice clear. 3CX offers a cost-effective, turnkey solution that provides us the ability to remotely roll extensions out to projects at the drop of a hat. And by mostly using the softphones, we were able to slash hardware costs up front too." – Ralph Kerwan, Group IT Manager, Subtech Group
With Subtech's operations involving high-risk, high-cost procedures, the company was in need of a PBX that could be deployed and up and running quickly and easily, without incurring any downtime. In working with 3CX partner, 3C Technology, the installation was complete in less than a day and allowed employees to continue without interruption.
Read the complete case study to find out more.
About 3CX (www.3cx.com)
3CX is a 100% channel company and is the developer of a software-based and open standards IP PBX which innovates communications and replaces proprietary PBXs. 3CX cuts telco costs and boosts company productivity and mobility.
With integrated WebRTC web conferencing, softphones for Mac and Windows and smartphone clients for Android, iOS and Windows phones, 3CX offers companies a complete Unified Communications package out of the box.
250,000 customers worldwide use 3CX including Boeing, McDonalds, Hugo Boss, Ramada Plaza Antwerp, Harley Davidson, Wilson Sporting Goods and Pepsi. Maintaining its global presence, 3CX has offices in the U.S., U.K., Germany, South Africa, Russia and Australia. Visit 3CX on Facebook, Twitter and on Google+.
About 3C Technology (www.3ctechnology.co.za)
Konica Minolta KZN, a leading Konica Minolta Distributor and Service Centre in Kwazulu Natal and South Africa was formed in 1996, by Andre Joubert & Steve Cooper. Konica Minolta KZN expanded into the Information Communication Technology (ICT) Sector and in 2012 rebranded as 3C TECHNOLOGY. Providing Full Turnkey Solutions, 3C Technology seamlessly integrates technology with state of the art of equipment to minimize environment impact and increase productivity thereby making technology an asset in your business. Customer Satisfaction & Commitment is critical to us and our hands on approach through our Technical Support Teams provides for guaranteed Optimal Service Levels and Standards by 3C Technology.