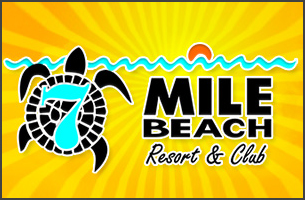 LONDON, UK, 25 April 2018 – 3CX, developer of the next-generation software-based Unified Communications system, is pleased to announce the completed deployment of its popular IP PBX system among the grounds of 7 Mile Beach Resort & Club in Grand Cayman. The resort offers short stay accommodation, timeshare options, watersports and a range of activities on the island, all set amidst Caribbean gardens on the famous 7 Mile Beach.
As modern technologies began to take over and customers needs evolved, the resort found that its aging phone system was unable to cope with the demands of guests and the hotel was not satisfied with what it could offer. With various issues effecting both guests and employees, and the unruly system proving to be too much for the resort's small number of employees to maintain, 7 Mile Beach began to seek out a new PBX to replace their resort phone system. With 3CX's zero admin approach, the switch was easy.
"It was time to migrate to an all-IP system. We needed better line quality and the advanced features to show our guests we're taking their needs seriously. And of course, we needed a solution that would mitigate all the management and maintenance that was delaying our ability to service guests." – Darrell Player, 7 Mile Beach Resort, Network Administrator
The resort and club was able to complete installation in a matter of hours after which 3CX took over the management of 42 Grandstream phones, allowing resort staff to focus their efforts elsewhere.
Find out more about why 7 Mile Beach Resort made the switch to 3CX in the complete case study. 
About 3CX (www.3cx.com)
3CX is a 100% channel company and is the developer of a software-based and open standards IP PBX which innovates communications and replaces proprietary PBXs. 3CX cuts telco costs and boosts company productivity and mobility.
With integrated WebRTC web conferencing, softphones for Mac and Windows and smartphone clients for Android, iOS and Windows phones, 3CX offers companies a complete Unified Communications package out of the box.
250,000 customers worldwide use 3CX including Boeing, McDonalds, Hugo Boss, Ramada Plaza Antwerp, Harley Davidson, Wilson Sporting Goods and Pepsi. Maintaining its global presence, 3CX has offices in the U.S., U.K., Germany, South Africa, Russia and Australia. Visit 3CX on Facebook, Twitter and on Google+.