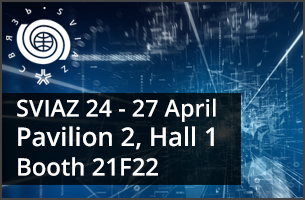 With exhibitions and events in full swing around the globe, our Russian partners and customers can count themselves in on the action as 3CX will once again be attending Sviaz Expo in Moscow.
This year's event will take place from 24th – 27th April at Moscow's Expocentre and is one of the country's largest I.T. and technology exhibitions. Join us at Pavilion 2, Hall 1, Stand 21F22 for a live demo of the PBX, the latest news about 3CX, and a friendly chat with the team!
The exhibition will feature vendors from a whole host of sectors including software, I.T. services, TV and Radio, Smart Devices and, of course, telecommunications. There's still time to get your ticket to the event if you haven't already done so, just head over to the Sviaz site to register!
Don't forget to drop by the 3CX booth to get a look at the latest features of 3CX V15.5. Please schedule appointments by email to avoid disappointment.
We'll see you soon in Moscow!