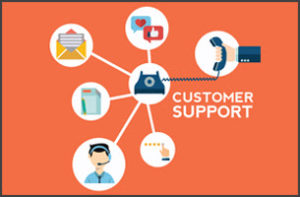 How often have we heard that recorded announcement as we simmer with frustration on hold, the anger building as we wait for someone to pay attention!
But today our calls have truly become important, as companies have come to understand that making the right connections fast on call centers makes a big difference in customer loyalty. As a study by Dimension Data released in August 2015 showed, about 60 percent of companies surveyed now consider the customer's call a key retention factor, and are investing in improved contact center technology.
Contact centers are seeing a surge in efficiency with the technology to manage calls automatically, or with the help of an IVR, and this technology should be part of a cutting-edge Unified Communications package. Companies are no longer obliged to spend large sums for contact center implementation, integration, and training when a cutting-edge IP PBX does it all for them.
Voicemail should also have become a thing of the past. More efficient contact center technologies like intelligent routing and simplified queue management should have made it disappear.
Integrating CRM solutions with contact center communications has also been a major driver of this efficiency increase. A report by Aberdeen Research shows that companies who have implemented this technology are seeing sharp productivity increases at contact centers, as agents have real-time access to the information they need to serve customers.
3CX's Unified Communications Solution (PRO) includes a contact center module that does it all. Callers are identified automatically and calls are routed automatically to the first available agent, one who is prepared for the caller with CRM information. Managers can view agent performance on the powerful 3CX Wallboard, log agents in and out of queues, and monitor calls in progress. Managers can also intervene on calls, talking directly to the agent and, when necessary, directly to the caller.
With this kind of technology, you won't have to tell callers that "their call is important," they will know it.