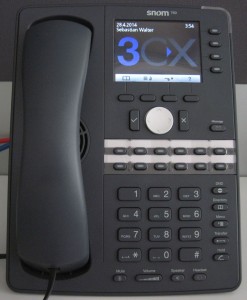 In this example we will demonstrate how to make a conference call using a Snom 760/720.
Conference Call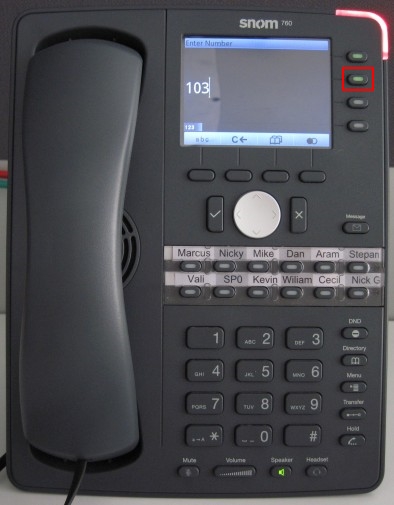 While on call, press "Line 2" to initiate a new call. This will automatically put the caller on "Line 1" on hold.
When the caller on "Line 2" answers, press the "Conference"  soft key ("Cnf.On" for Snom 720). The calls will be merged, and you should see "700***<your extension number>" on your phone's screen.
To leave the conferece press the "X" button.
A conference with up to three participants (yourself and two others) can be made using this procedure.