QOS (quality of service) is used to prioritize traffic over other less important traffic. Because VoIP traffic is real time, and delays will immediately be noticed by callers, you will want to ensure that VoIP traffic gets given priority over for example e-mails. QoS can help resolve jitter issues up to a point by having your firewall prioritize the traffic over other traffic. However, it should be noted that QoS should not be used to "cover up" underlying network issues related to configuration or insufficient bandwidth.
A dedicated data line for VoIP is often a better solution. If you do need QoS, this step by step guide how to create a policy in Windows 2008 that tags all traffic to the machine with a higher QoS so as to ensure traffic it is given priority.
Step 1: Create a Local Policy for QoS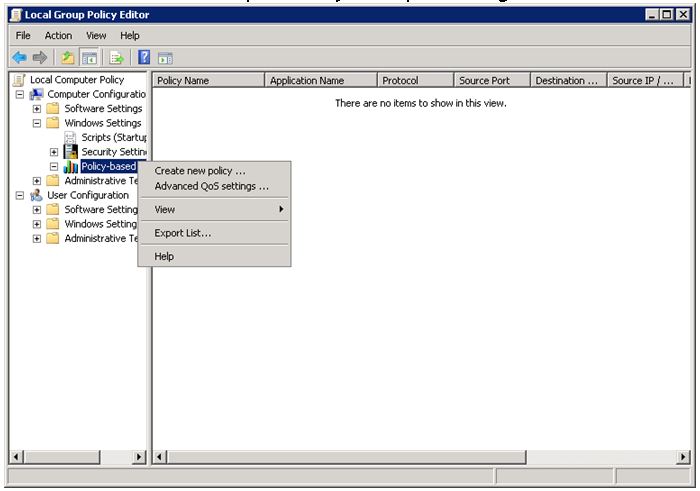 Run "gpedit.msc"
Go to the "Local Computer Policy -> Computer Configuration -> Windows Settings" node.
Right-click on "Policy-based QoS" and click on "Create new policy …"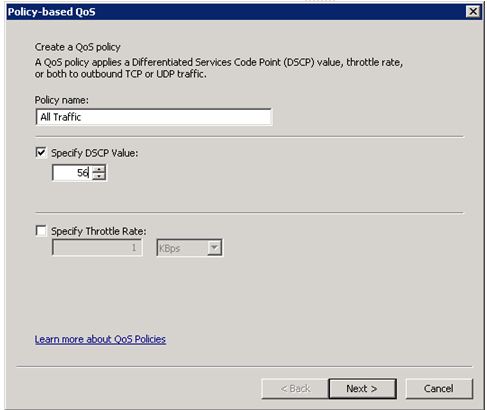 Set the "Policy Name" to "All Traffic"
Set the "DSCP Value" to 56, Click the "Next >" button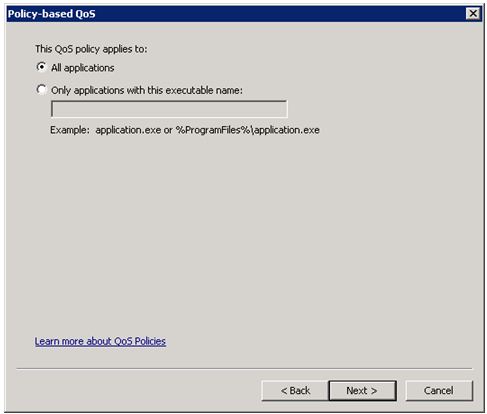 Select the "All Application" radio button, click the "Next >"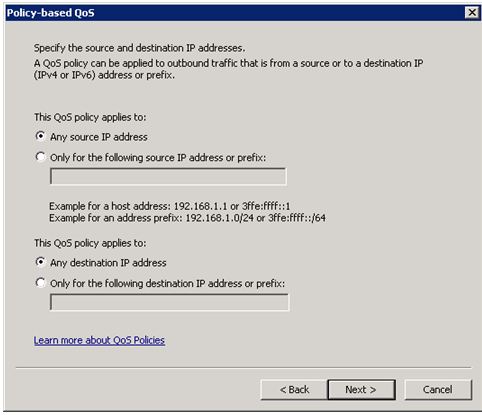 Select the "Any source IP address" radio button
Select the "Any destination IP address" radio button, click the "Next >" button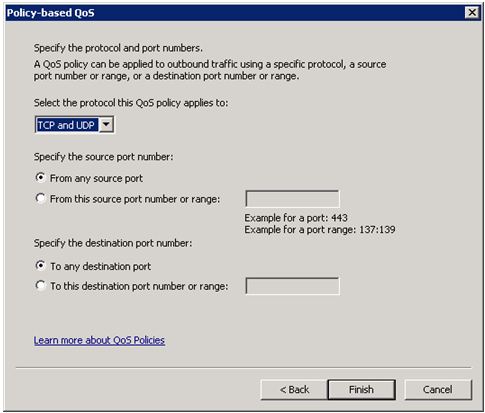 Set the "Select the protocol this QoS policy applies to" field to "TCP and UDP"
Select the "From any source port" radio button
Select the "To any destination port" radio button
Click the "Finish"
Step 2: Apply the New Policy Immediately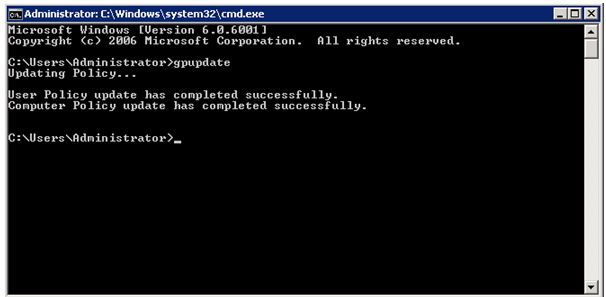 Step 3: Checking QoS is Applied to Outgoing Traffic
Running Wireshark will allow you to check that outgoing traffic is indeed being tagged with the correct DSCP value.