In this article we explain how you can upgrade the firmware of one or more Polycom phones in your network from the 3CX Management Console.
Prerequisites
Download the latest firmware available for your phone model from the links below.
3CXPhone System Version 12 or later is required.
Provisioning of phones performed using DHCP Option 66.
Download the appropriate firmware for your phones
Upgrade the firmware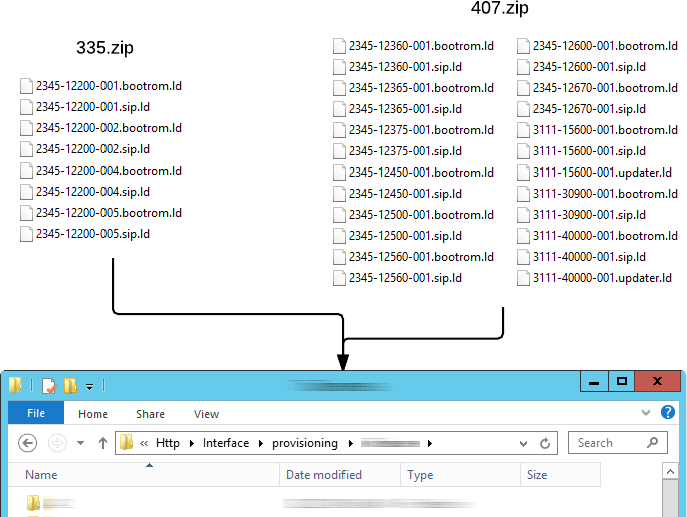 Go to: %programdata%\3CX\Data\Http\Interface\provisioning\ and open the 

randomly named provisioning directory. Copy all the contents from the .zip files you have downloaded, into the provisioning directory.

Click on the "Phones" node, and select one or more Polycom phones to upgrade the firmware. Click on "Reprovision Phones". This will send a reprovision command to the Polycom phone.

The Polycom will re-provision and load the new BootRom and Firmware files.
Related articles and FAQ: