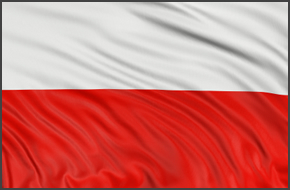 We're pleased to announce our first ever Roadshow events in Poland this month. Newly appointed 3CX Distributor for the Polish VoIP market, VoiPoint, have shown their commitment to the 3CX Partners by organising two Roadshow events in Warsaw and Wroclaw which are geared towards bringing IT resellers onto the award-winning 3CX Partner Program.
Marcin Walter, 3CX Country Manager of Poland, will be presenting 3CX's product suite at both events, giving an insight into 3CX Phone System and demonstrating why 3CX Phone System is the business phone system of choice as well as demoing how 3CX Phone System provides unparalleled mobility with its 3CXPhone clients for Android and iPhone as well as its Unified Communications features that boost staff productivity. Marcin will also be introducing 3CX's mobile device management (MDM) solution, 3CX Mobile Device Manager, showing why businesses need MDM, 3CX MDM's unique selling points and how businesses can take advantage of this easy to deploy and use mobile device management solution.
"I am really looking forward to demonstrating why businesses are turning to 3CX Phone System, a best of breed Unified Communications solution. VoiPoint have been great and it's been a pleasure working with them to organise this Roadshow", said Marcin Walter, 3CX Country Manager, Poland.

"'We are very pleased at the speed and efficiency with which VoiPoint along with the 3CX Poland office have organised these Roadshow events. This roadshow is a great opportunity for polish IT resellers to see firsthand why 3CX Phone System for Windows is PBX of choice", said Sebastian Balan, 3CX Accounts Manager.
To book your seat and for more information, such as the full schedule and topics that'll be covered, click on the links below:
24th September 2013 – Wroclaw
25th September 2012 – Warsaw
The training events will take place at:
Hotel Diament
ul. Muchoborska 10
Wroclaw
Poland
Hotel Holiday Inn
ul. Telimeny 1 Józefów k.
Warsaw
Poland
3CX Partner Training events are always extremely popular and places are on a first come first serve basis so book as soon as possible to avoid disappointment. These events are free to all 3CX Partners. You can cancel your booking up to five days before the event at no charge by contacting the organiser.
We look forward to seeing you at these events!