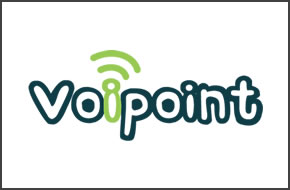 VoiPoint to strengthen 3CX Partners in Poland by providing sales and technical support, licences, and free partner training events.
LONDON UK and WROCLAW, POLAND, 19th SEPTEMBER 2013 – 3CX, developer of the award-winning Windows VoIP PBX 3CX Phone System and mobile device management solution, 3CX Mobile Device Manager, today announces that VoiPoint has been named as an authorized 3CX Distributor for the Polish market. This partnership, coupled with the opening of the 3CX office in Warsaw in February 2013, demonstrates the inroads 3CX has made in Poland.
As a new 3CX Distributor, VoiPoint will promote 3CX across Poland and host free training events, which are the perfect platform for showing 3CX Partners how to effectively configure 3CX Phone System. VoiPoint have already shown their commitment to 3CX Partners by organising a Roadshow this September in Warsaw and Wroclaw. Licensing and sales training will also be provided by VoiPoint, which is geared towards assisting the partners increase their revenues and profit from Poland's growing VoIP market.
"As a best of breed IP PBX solution, 3CX Phone System for Windows is the perfect solution to present to our own resellers. It's a great privilege for VoiPoint to have been appointed as a 3CX Distributor for the Polish market and we're looking forward to sharing our knowledge of the market the growing 3CX Partner network." said Tomasz Owczarek, CEO of VoiPoint Poland. "VoiPoint has a wide range of support services that will enable partners to effectively sell 3CX products as well as provide high quality ongoing support. We aim to generate a lot of interest in 3CX via the roadshow we're organising this September."

"VoiPoint's appointment will help continue our ongoing expansion in the Polish market," said Sebastian Balan, 3CX Account Manager. "Our new partnership with VoiPoint endorses our commitment to the 3CX Partners in Poland and our strong resolve to progressively build our market share. VoiPoint will be able to provide 3CX Partners with high level support, intensive technical and sales trainings and licences. The Roadshow they are organising this month is a great opportunity to introduce 3CX products and encourage new IT resellers to join the award-winning 3CX Partner Program. We are looking forward to a successful and fruitful business relationship with VoiPoint and are positive we will build a long lasting relationship with them."
3CX is planning a series of events across Poland with its technology partners that will demonstrate how 3CX Partners can fully leverage 3CX Phone System to increase their revenue. More information and dates to be announced very soon.
About 3CX (www.3cx.com)
3CX is the developer of 3CX Phone System and 3CX Mobile Device Manager. 3CX Phone System is an open standard unified communications platform for Windows that works with standard SIP phones and replaces any proprietary PBX. 3CX Phone System is more manageable than standard PBX systems and delivers substantial cost savings while increasing productivity. Some of the world's leading companies and organizations use the 3CX Phone System, including Boeing, the Caterham F1 Team, Intercontinental Hotels & Resorts, Harley Davidson, and MIT.
3CX was named a CRN Emerging Vendor in 2011 and 2012 and has been awarded CRN's 5-Star Partner Program rating in 2013. 3CX has also been awarded Windows Server Certification and won the Windowsnetworking.com Gold Award, the Windows IT Pro 2008 Editor's Best Award and a Best Buy Award from Computer Shopper.
3CX Mobile Device Manager is an inexpensive hosted and on-premise mobile device management solution that allows businesses to easily manage, secure, monitor, find and track their iOS and Android smartphones and tablets from an easy to use dashboard. 3CX has offices in Australia, Cyprus, Germany, Hong Kong, Malta, South Africa, the UK and the U.S. Visit us at: https://www.3cx.com, and on Facebook at: www.facebook.com/3CX/ & www.facebook.com/3CXMobileDeviceManager.
About VoiPoint (https://www.nazwa.pl)
VoiPoint is the largest distributor of specialised VoIP hardware and an authorized distributor of popular brands such as Yealink, beroNet, Portech and more in Poland. VoiPoint also has recently been appointed as a 3CX Distributor for the Polish market. The VoiPoint team is highly qualified in many aspects related to ICT and provide a range of professional consulting services. By using VoiPoint services, you gain a number of tools to fully exploit the potential of VoiP technology.