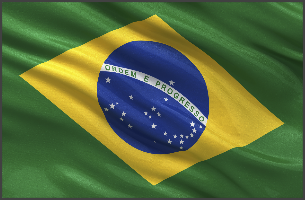 As a 3CX Partner, did you think that Brazil could offer you everything you need? Rest assured, the answer is yes! Clear your calendar for March the 23rd and 24th and sign up for the product and advanced training events scheduled to take place in São Paulo.
3CX, in collaboration with 3CX Platinum Partner WITEC IT SOLUTIONS SERVICOS DE INFORMATICA LTDA, would like to invite to all 3CX Partners to take part in the training workshops which are a fantastic opportunity to learn more about 3CX Phone System or simply refresh your knowledge! Attendees will learn how to configure, support and sell 3CX.  This training event will also help you prepare for the 3CX Certification Exams.
Don't miss out on this great opportunity to be able to have a complete overview of 3CX in two consecutive days.  Secure your seat as soon as possible to avoid disappointment. For more information, and to register for the events, please follow the links below:
Product Training – March 23rd 2016
Advanced Product Training – March 24th 2016
The trainings will take place at:
Green Treinamento
Av. Paulista, 326- 12º andar – em frente ao Metrõ
Sao Paulo, 01310000
Brazil
We'll see you there!