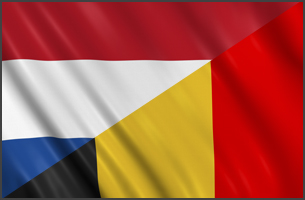 Good news for our Benelux partners: we've arranged 3 advanced training sessions to take place in The Netherlands and Belgium this coming March.
3CX training events are open and free to all new and active partners. Attendees will will have the chance to gain a better understanding of IP phone provisioning with 3CX, extensions behavior options, softphone configuration and working with remote extensions. The workshops with begin with a look at what's new in 3CX V15 so it's a great chance to come up to speed with the latest features and functionality.
The training sessions are an excellent opportunity to get hands-on training with a 3CX expert and will take place on March 27th, 28th and 29th 2017. They will provide attendees with the skills and knowledge to market, deploy and maintain 3CX client installations. Aimed at pre-sales and technical support personnel, the 3CX advanced training event are the perfect way to prepare for the 3CX Academy Certification Exams.
Places are limited and as always, are expected to fill up quickly so we advise that you reserve your seat as soon as possible to avoid disappointment. For more information about the events, including the fill agenda and locations, please visit the links below:
Advanced Training – March 27th 2017 – Amsterdam, Netherlands
Advanced Training – March 28th 2017 – Amsterdam, Netherlands
Advanced Training – March 29th 2017 – Beveren-Waas, Belgium
We look forward to seeing you at the 3CX training events!