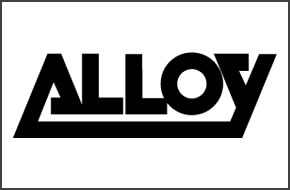 We are pleased to let you know that 3CX value-added distributor Alloy, will be hosting 3CX Partner Training Days in Australia this March!
3CX and Alloy would like to invite all 3CX Partners to attend these workshops as they provide the perfect opportunity to learn how to configure, support and sell 3CX Phone System for Windows. As we recently released 3CX Phone System 12.5, our 3CX technical trainers will demonstrate the key new features of V12.5 as well as our latest product 3CX WebMeeting.
Join the Advanced course and get an in-depth look at the technical side of 3CX Phone System. These free workshops are aimed at support technical and pre-sales personnel with the responsibilities of promotion, installation, configuration, maintenance and support of 3CX client installations.
To book your seat and for more information click on the links bellow:
3CX Product Training – 25 March 2015
3CX Advanced Product Training – 26 March 2015
The training events will tale place at:
Alloy Offices
Unit 4, 585 Blackburn Road
Notting Hill
VIC, 3168
Melbourne
Australia
We look forward to receiving your booking and welcoming you to the events.