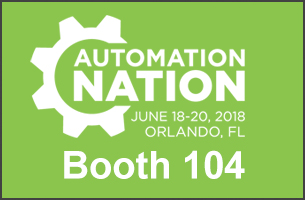 That's right, Automation Nation 2018 is just weeks away and the 3CX team is busy preparing to head over to the Hilton Orlando Bonnet Creek in Florida for this year's event from 18th – 20th June. Got your tickets ready? Then all that's left is to schedule a meeting with the team at booth number 104 for a chat about what's in the pipeline for 3CX and a live demo of the product.
The event will showcase some of the latest technologies, products and leading vendors in the business tech and automation industry. Attendees will get the chance to learn more about the products they are using and what's new, get training from the experts, take part in hands-on labs, and connect with peers, thought-leaders and some of the faces behind the biggest vendors in the industry.
As one of the most innovative products in the UC market, 3CX will be right at home exhibiting at Automation Nation. So when you're not busy attending a keynote or lab, why not head over to the 3CX booth to say hi to the team?
Please schedule appointments via email to avoid disappointment.
We look forward to seeing you in Florida!