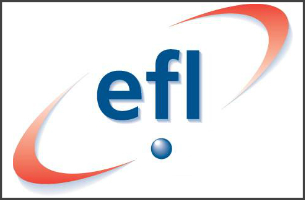 We're pleased to announce that, in addition to the several training events that have been scheduled around the globe, UK distributor EFL has organized two workshops to take place this September and October in Newbury and Manchester.
The training sessions are set to take place on Friday 29th September at the Donnington Valley Hotel & Spa in Newbury and on Wednesday 4th October at the Etop Grange Hotel in Manchester. Both training days will cover basic and intermediate 3CX concepts.
The training events are free and open to all 3CX partners, new and active, and are aimed at pre-sales and technical support personnel. The workshops will provide the skills and knowledge required to market, deploy and maintain 3CX as well as the opportunity to prepare for the 3CX Academy Certification Exams. It's also a great chance to learn more about the latest features and improvements or simply refresh your existing skills and knowledge.
The training sessions will cover everything installing 3CX, deploying the clients, inbound and outbound routing and PSTN gateways to remote extensions, troubleshooting and 3CX WebMeeting.
To find out more about the event including the full agenda, location and times, and to register your attendance, please visit the links below:
Basic & Intermediate Training – Friday 29th September 2017 – Newbury, UK
Basic & Intermediate Training – Wednesday 4th October 2017 – Manchester, UK
We advise that you secure your seat as soon as possible to avoid disappointment!