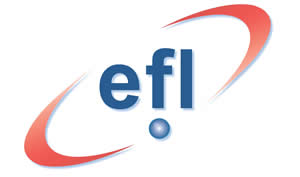 We are very pleased to announce that 3CX value-added distributor EFL, will be hosting a series of free seminars in the coming months! The very first seminar will be held on Wednesday the 18th of February at 3CX's head offices in London. 3CX and EFL would like to invite you to attend this seminar to find out more about 3CX Phone System and how it can benefit your business.
Learn how 3CX Phone System, VoIP Gateways and IP Phones integrate seamlessly and how this presents a great opportunity to take new services to your customers and satisfy all their communications needs.
3CX will also be hosting 3CX Product and Advanced Product trainings in London and Manchester this February so it is a great opportunity to combine both! For more information about our free trainings see our blog post!