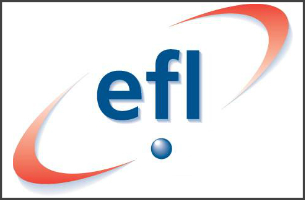 This July in Bristol, UK, 3CX distributor EFL will be holding another training event for new and active partners!
The one day event will cover the Intermediate 3CX training program and is scheduled for July 6th at the Aztec Hotel & Spa in Almondsbury. 3CX workshops are a great way for pre-sales and technical support personnel to brush up on their 3CX knowledge and become more familiar with the phone system and it's infrastructure. We also recommend that partners take this opportunity to prepare for the 3CX certification exam.
The workshop will cover initial installation of 3CX, upgrading, deploying IP phones and softphones, configuring extensions, VoIP providers, remote extensions and more. The session will conclude with a Q&A and wrap-up with one of EFL's technical trainers.
For more information about the training event including the full training program, time and location, and to register your attendance, please visit the link below:
Intermediate Training – Thursday July 6th 2017 – Bristol, UK
Places are already filling up fast so we advise that you sign up as soon as possible to avoid disappointment.