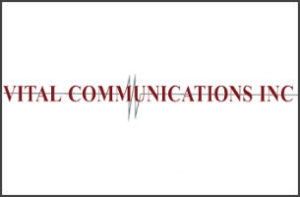 Vital Communications, one of 3CX's American partners, is hosting a two day Las Vegas training event this September in Sin City. This two-day event is aimed at new and active 3CX Partners that are wanting to build stronger sales skills to better pitch potential clients. This is a good opportunity to learn from the experts and see how they use these sales skills with specific regard to 3CX UC solutions.
These training events will begin with the basics of understanding the needs of the customer, how to create your quote and prepare for installation. The optional second day focuses on the set up of appointments, finding pain points for each customer and the best practices for conducting your appointments.
Both days of this event are completely free and each day offers a full program. We encourage any partners that want to boost their sales skills to attend. Signing up is easy and doing so early ensures a place for you or your team.
To find out more about this event including the time, location and full agenda, and to register your attendance, please follow the link below:
3CX Sales Training, Las Vegas, USA – 20-21 September 2018
We recommend that you sign up as soon as possible to avoid missing out on securing your place.