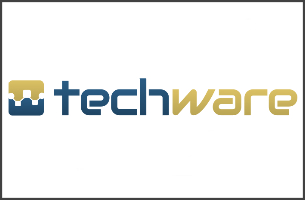 Belgian partners: are you ready for the first 3CX training even of 2018? We're happy to announce that 3CX distributor Techware will be hosting a basic training workshop this March in Beveren.
The training events will take place on Tuesday 6th March at the Van der Valk Hotel and will be conducted by the Techware team.
As always, this workshop is open and free to all 3CX partners, new and active and will cover basic 3CX concepts such as installation of the PBX and clients, firewall configuration, SIP trunks and 3CX WebMeeting. There will also be a Q&A and interactive demo, so you get the chance to ask the experts your questions, followed by the opportunity to take the 3CX Basic Certification exam.
3CX training events are aimed at pre-sales and technical support personnel and will provide the skills and knowledge to market, deploy and maintain 3CX customer installations. We encourage all partners to attend as it's a great chance to brush up on your existing 3CX knowledge as well as prepare for the certification exam.
For more information about the event including the full agenda and location, and to register your attendance, please visit the link below:
Basic Training – Tuesday 6th March 2018 – Beveren, Belgium
We recommend that you sign up as soon as possible to secure your seat.