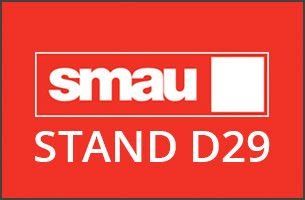 Are you attending Smau this year? If so you'll be happy to hear that 3CX is too! Once again the 3CX Italy team will be heading over to Milan to take part in one of Italy's biggest I.T. exhibitions.
As one of the most highly anticipated European I.T. events of the year, Smau will be host to some of the greatest influencers in the industry and some of the biggest names in unified communications, mobility, I.T. and more. Not only is it a great chance to take part in some inspiring talks and conferences, but you will also be able to find out more about the latest news and products set to advance European business technology.
The 3CX team will be available during the exhibition to discuss everything about the product and give you a sneak peek of what's to come! Don't forget to drop by to take a look at the latest features and improvements of V15.5 and have a chat with the experts! You will also have the opportunity to get a live demo of the PBX.
With the release of 15.5 we saw some major changes to the usability of the phone system, with a brand new web client and a myriad of new features to make management of the PBX even easier.
So mark your calendars and don't forget to drop by for a chat with the team between October 24th and 27th at booth D29! Please schedule appointments via email to avoid disappointment.
We look forward to seeing you in Milan!