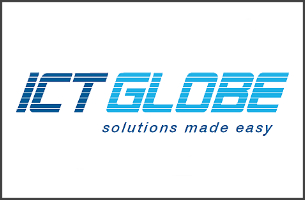 Yes, that's right. Even more training for our partners! The 3-day event is set to take place in Pretoria, South Africa and will be hosted by 3CX distributors ICTGlobe.
From March 22nd – March 24th, attendees will begin with Partner, Admin and Feature Training, then move on to Basic, Intermediate and Advanced 3CX concepts. The workshops are open and free for 3CX partners and are a great opportunity for pre-sales and support personnel to improve their 3CX knowledge and prepare for the 3CX certification exams. Attendees will gain the skills and expertise needed to market, deploy and maintain client installations.
The training will cover the fundamentals of 3CX, custom integration, advanced configuration and more, and will allow partners to get a closer look at the latest features and improvements of 3CX V15.
The training dates are as follows:
Partner, Admin & Feature Training – 22nd March 2017 – Pretoria
Basic & 1st half Intermediate Training – 23rd March 2017 – Pretoria
2nd half Intermediate & Advanced Training – 24th March 2017 – Pretoria
The sessions will take place at the ICTGlobe Management offices from 9:00am – 4:00pm each day:
Unit 10, Oxford Office Park,
3 Bauhinia Street,
Highveld,
Centurion,
Pretoria,
South Africa
To register you attendance for the training events, please send an email with the name and surname of the attendee, partner ID, and the date and type of training to be attended, to training@ictglobe.com.
Please note: For the Partner, Admin & Feature Training, places are limited to 1 employee per partner. For Basic, Intermediate & Advanced, places are limited to 2 engineers per partner.
Seats are expected to fill up quickly so we advise that you register you attendance as soon as possible to avoid disappointment.