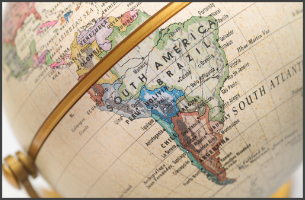 With our ever-growing presence in the Latin American market, it seemed only natural to organize another round of training events! Our Latin American partners can look forward to a series of 6 training workshops scheduled to take place this March in Argentina, Colombia and Mexico!
The events will start on March 13th in Buenos Aires and will conclude on March 22nd in Mexico City. These training events are open to 3CX partners, new and active, and are free to attend. Aimed at pre-sales and support technical personnel, we recommend our training sessions in order to boost your knowledge and gain the skills needed in order to market, deploy and maintain 3CX client installations.
Two events are scheduled for each country, one basic and one advanced. The sessions will cover everything from installation, gateways and SIP trunks, to advanced installation options, remote extensions, routing and bridges. The events will conclude with a Q&A so you can ask the experts everything you need to know.
These workshops are a great chance to become more familiar with the latest version, 3CX V15, and will prepare you for the 3CX certification exams. It's an excellent opportunity for partners who need to update their certification to cover V15.
As our training events are very popular and expected to fill up quickly, we recommend that you register you attendance as soon as possible to avoid disappointment. To sign up and to find out more about the events, please visit the links below:
Basic Training – 13th March 2017 – Buenos Aires, Argentina
Advanced Training – 14th March – Buenos Aires, Argentina
Basic Training – 16th March – Bogota, Colombia
Advanced Training – 17th March – Bogota, Colombia
Basic Training – 21st March – Mexico City, Mexico
Advanced Training – 22nd March – Mexico City, Mexico
We look forward to welcoming you to the 3CX training events!