3CX finalist in Network computing awards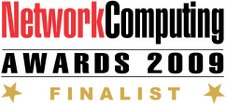 3CX Phone System is a finalist for a Network Computing award! The Network Computing Awards give readers of one of the most prestigious networking publications the chance to recognize the products, services and companies that have most impressed them. 3CX has made it to the "finals", which is already an achievement.
You can vote for 3CX Phone System here. Go down to the category IP User application and select 3CX Phone System.