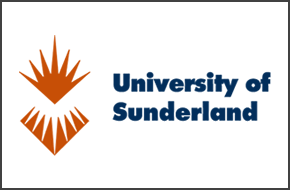 3CX agrees to sponsor VoIP ICT training at Sunderland to give students greater exposure to cutting edge telecommunications
LONDON and NEWCASTLE UPON TYNE, UK, 23 January 2013 – 3CX, developer of the award-winning Windows VoIP PBX 3CX Phone System, and its partner in Newcastle upon Tyne, Way 2 Communicate, today announced they have provided students at the Department of Computing, Engineering and Technology at the University of Sunderland with access to 3CX Phone System. The installation, valued at approximately £70,000, will help the Department's students gain exposure to modern telecommunications solutions by giving them hands-on experience with the industry's best VoIP PBX.
Philip Pugh, Sales Director for Way 2 Communicate, has been working closely with Phil Irving, Senior Lecturer in the Department of Computing, Engineering and Technology at the University of Sunderland, to bring 3CX Phone System into the Department. "The installation gives students a new understanding of practical technologies," Philip said, "and will demonstrate how strong relationships can be forged between education and local businesses."
"Sponsoring the University of Sunderland enables 3CX to bring technologies and experience directly to the next generation of technologists and entrepreneurs," said Stephen Corrigan, Sales Director for 3CX. "It's paramount to expose the ICT students of today to current and future technologies such as 3CX Phone System, which is changing the pace and integration of communications worldwide. As a world leader in VoIP PBX technology, we look forward to working closely with the University and with the business community across the North East. We anticipate this project will be a tremendous success, one that we will replicate to empower ICT students around the world."
"The Department and the University have long-standing relationships with industry leaders, including Cisco and Microsoft," said Phil Irving. "The Department welcomes the opportunity to work with another industry leader, 3CX, to further enhance the employability of its graduates. The installation of 3CX Phone System in our department will particularly benefit the students from across the world studying telecommunications as part of their degree or on the specialist MSc Programme."
"Of course, software and skills are only part of the picture, and the Department looks forward to a fruitful partnership with 3CX and Way2Communicate to develop graduates with the skills, abilities and professionalism sought by industry. Graduates who will make a real contribution locally, nationally and internationally and who will further the reputation of the University," Phil Irving added.

"The Department is very happy to be working with colleagues from 3CX to enhance our links with industrial partners and to provide students with opportunities to experience authentic issues and problems from an industrial perspective," said Alastair Irons, Head of the Department of Computing, Engineering and Technology.
About 3CX
3CX is the developer of 3CX Phone System, an open standard unified communications platform, an open standard unified communications platform for Windows that works with standard SIP phones and replaces any proprietary PBX. 3CX Phone System is more manageable than standard PBX systems and delivers substantial cost savings while increasing productivity. Some of the world's leading companies and organizations use 3CX Phone System, including Boeing, the Caterham F1 Team, MIT, Ohio State University and RE/MAX.
3CX was named a CRN Emerging Vendor in 2011 and 2012 and has been awarded Windows Server Certification – the company has also won the Windowsnetworking.com Gold Award, the Windows IT Pro 2008 Editor's Best Award and a Best Buy Award from Computer Shopper. 3CX has offices in Australia, Cyprus, Germany, Hong Kong, Malta, South Africa, the UK and the U.S. Please visit our website, https://www.3cx.com and 'Like' our Facebook page, http://facebook.com/3CX/.
About Way 2 Communicate
One of the North East's preeminent communications solutions providers, Way 2 Communicate (W2C) is a 3CX partner. The company's VoIP platform includes 3CX Phone System and provides any SME or institution with a fully featured Virtual PBX, the W2C Virtual PBX (also called Virtual Switchboard). W2C offers its customers competitive mobile contracts, particularly for businesses with multiple users, and direct dial numbers (DDI), including free 08 numbers with one SIP account. For more information, please visit the W2C website, www.way2communicate.co.uk
About the University of Sunderland Department of Computing, Engineering and Technology in the Faculty of Applied Sciences
The Department is located within a modern, award-winning, purpose-built campus by the river Wear with state-of-the-art facilities. We offer a range of undergraduate and postgraduate courses, and many of our undergraduate courses offer an optional industrial placement. Our staff has research expertise in a wide-range of areas, and we are involved in a number of projects. For more information, log on to http://www.sunderland.ac.uk/faculties/apsc/ourdepartments/cet/