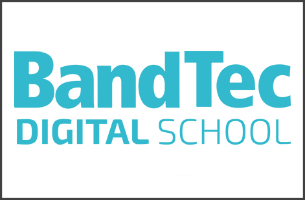 LONDON, UK, 07 March 2018 – 3CX, developer of the next-generation software-based Unified Communications system, is happy to announce yet another successful deployment of its popular IP PBX solution. The Brazil-based BandTec Digital School in São Paulo has completed the installation of 3CX's PBX throughout its campus. The school follows a unique concept, bringing together some of the region's leading thinkers and entrepreneurs in the field of digital technology. BandTec now boasts a multi-center campus comprising of a university, R&D center and more.
With its whole premise built around the advancement of digital technology, BandTec found themselves in a position not quite inline with their core focus when it came to the way they were communicating. Given the limitations of their legacy PBX, and the high, monthly costs of running the system, Alexander Barreira, IT Director of BandTec, decided it was time for an upgrade to their phone system. After considering various options, including an Avaya solution, Barreira knew the choice was clear and opted for 3CX.
"3CX is a light, versatile application that fulfills all the needs inherent for any dynamic and up-to-date company that wants to be agile and a step ahead in the digital world." – Alexander Barreira, IT Director, BandTec
In such a fast-paced and hi-tech environment, it was imperative that the new installation of the school's upgraded phone system would be quick and pain-free. In cooperation with 3CX partner Witec, the deployment was carried out in just a few hours and resulted in no downtime.
Read the complete case study to find out about the results that BandTec saw after the installation of their new 3CX PBX. 
About 3CX (www.3cx.com)
3CX is a 100% channel company and is the developer of a software-based and open standards IP PBX which innovates communications and replaces proprietary PBXs. 3CX cuts telco costs and boosts company productivity and mobility.
With integrated WebRTC web conferencing, softphones for Mac and Windows and smartphone clients for Android, iOS and Windows phones, 3CX offers companies a complete Unified Communications package out of the box.
250,000 customers worldwide use 3CX including Boeing, McDonalds, Hugo Boss, Ramada Plaza Antwerp, Harley Davidson, Wilson Sporting Goods and Pepsi. Maintaining its global presence, 3CX has offices in the U.S., U.K., Germany, South Africa, Russia and Australia. Visit 3CX on Facebook, Twitter and on Google+.
About Witec (www.witec.com.br)
WITEC IT Solutions is an IT company specialized in network infrastructure and telecom. With more than 10 years of experience in the IT market, and technical staff certified in 3CX, analog PBX, IP PBX, Server Virtualization, App Virtualization, Amazon AWS, Microsoft Azure, Cabling, Security solutions and consulting. Visit Witec IT Solutions on Facebook.