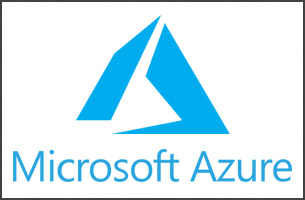 Microsoft Azure has been added to our list of supported Cloud PBX hosters – a popular request from our users.
You can now fire up a 3CX instance, fully configured in just a few minutes and manage your PBX from your Microsoft Azure account. This is great if you are already a Microsoft Azure user, and are hosting your web server on Azure as you can manage everything from one account and leverage your Azure knowledge as well as make massive savings!
The yearly 3CX fee (whether maintenance or subscription) is less than the monthly subscription cost of most cloud PBX providers. Leverage your Azure knowledge to host 3CX from the same place you manage your other servers and not only make significant savings but also stay in control. Choose what IP Phones and SIP trunks you wish to use and stay in charge of your data!
Setup is easy as pie. It all comes down to you obtaining your Microsoft Azure subscription ID and entering it into the PBX Express tool during setup.
For more information on how to do this check out the guide we have prepared on how to Host 3CX PBX Phone System in Microsoft Azure.