Advanced call center features, number to name conversion via Exchange integration, cross-office presence and advanced call reporting at a fraction of the costs of traditional PBXs
LONDON UK, 25 SEPTEMBER 2013 – 3CX, developer of the award-winning Windows VoIP PBX 3CX Phone System today announces the launch of 3CX Phone System Pro, which is designed to boost businesses customer service and staff productivity via innovative and unique features including advanced call centre features, Microsoft Exchange integration, cross-office presence and superior call reporting. Features such as these are either not found or are prohibitively expensive in other PBXs.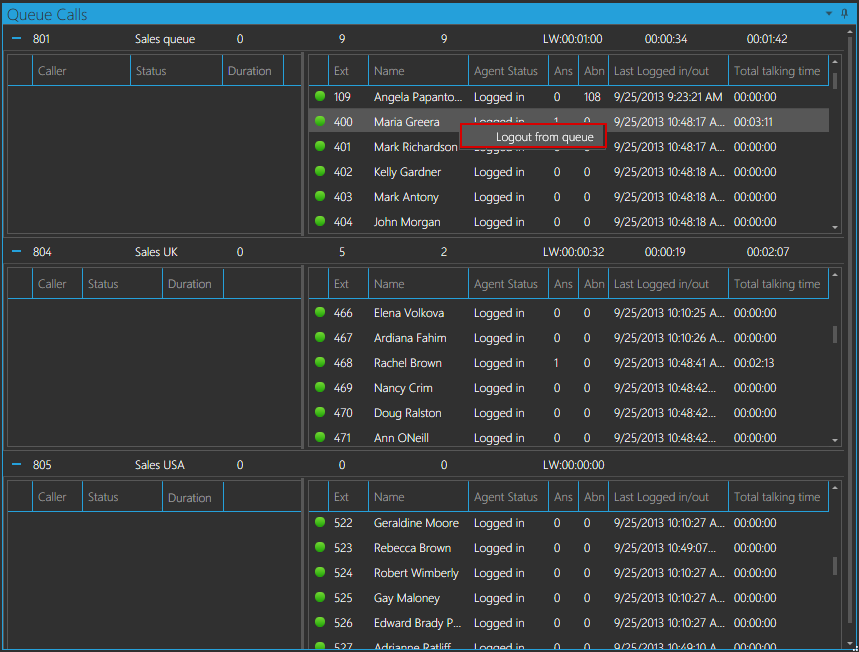 "3CX Phone System Pro demonstrates the power of a software-based PBX for Windows. We can deliver superior integration with other Windows server applications and an advanced feature set at a fraction of the cost compared to other PBXs. 3CX Phone System Pro allows SMB's to compete by improving customer service and increasing employee productivity without needing to break the bank," said Nick Galea, 3CX CEO.

"With 3CX Phone System Pro, businesses no longer need to spend a fortune on delivering superior customer service. We have integrated the 3CX Call Center module into 3CX Phone System Pro and added even more advanced call center features that are relevant to all businesses, not just call centers. Through the Exchange LDAP integration, 3CX Phone System Pro allows businesses to enhance their customer service even further as employees will know who's calling before they pick up the phone, " said Nick Borg, 3CX Product Manager.
Stay Ahead of the Game with Advanced Call Center Features
The customer service bar is constantly being raised and businesses need to innovate to retain customers. As shown in a study reported by Forbes which found that 86% of buyers are willing to pay more for a better customer service experience.
The 3CX Phone System Pro edition improves customer service by:
Never missing a call as customers can hang up and keep their position in the queue.
Using caller ID, customers no longer need to explain who they are and what they're calling about, saving both the customer and agent significant time.
Monitoring the number of unanswered calls, businesses can keep tabs on the agents' productivity.
Addressing any agents' performance issues by reviewing the average and longest waiting time customers were in a queue.
Keeping agents alert and focused with a Wallboard, which displays real-time queue and call statistics.
Receiving alerts if a customer is waiting in a queue beyond the SLA (Service Level Agreement) time.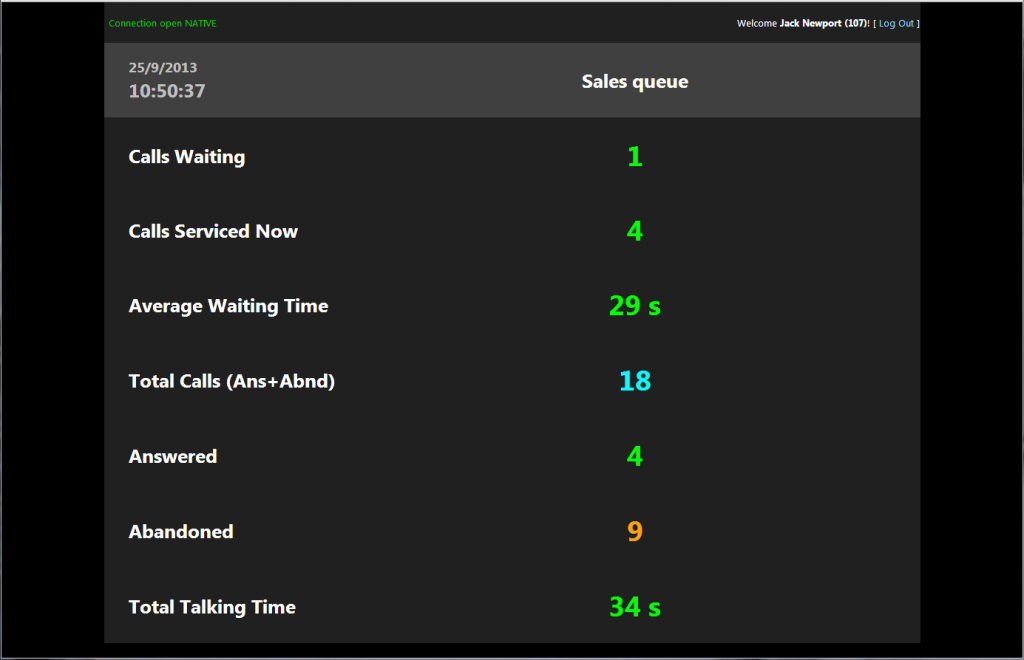 Know Who's Calling with Microsoft Exchange Integration
3CX Phone System Pro seamlessly integrates with Microsoft Exchange Server as it queries contacts directly from the Exchange Server with 3CX's phonebook, ensuring staff always know who's calling. This allows agents to see the customers name rather than a number, saving them time as they don't need to identify who the customer is, plus it also reduces the customers frustration as they no longer need to explain who they are. This integration saves businesses a tremendous amount of time since there is only one database to manage and any changes made to a contact on the Exchange side are automatically reflected within the 3CX Phonebook.
Cross-Office Presence to Increase Productivity
3CX Phone System Pro spans its Unified Communications features across offices by allowing users to see the presence of their colleagues in other offices using the 3CXPhone for Windows, Android and iPhone clients.
Seeing the presence of colleagues in other offices boosts productivity as employees can communicate amongst themselves more effectively. In a couple of mouse clicks, employees can make a call, start a conference, instant message, leave a voicemail and transfer a call to colleagues in other offices.
Track your Calls with Advanced Reporting Features
3CX Phone System Pro provides more powerful reporting features, giving management access to detailed information. These reports deliver key information on queue, team, SLA and callback statistics, call distribution, abandoned calls and other reports, providing businesses with real-time data so as to enhance their staff productivity and customer service.
More 3CX Phone System Pro features can be seen here.
Obtaining 3CX Phone System Pro
Standard 3CX Phone System Edition customers can easily upgrade to 3CX Phone System Pro as it's a licence key only upgrade. 3CX Phone System Pro licences can be purchased from any 3CX Partner.
Check out the 3CX Phone System 12 User Manual (PDF). Take advantage of all your 3CX Phone System extension features with the 3CX Extension Manual, see the new pricing here and watch the What's New in 3CX Phone System 12 video. Give us your feedback and comments in the 3CX Forums and on our Facebook Page.
About 3CX (www.3cx.com)
3CX is the developer of 3CX Phone System and 3CX Mobile Device Manager. 3CX Phone System is an open standard unified communications platform for Windows that works with standard SIP phones and replaces any proprietary PBX. 3CX Phone System is more manageable than standard PBX systems and delivers substantial cost savings while increasing productivity. Some of the world's leading companies and organizations use the 3CX Phone System, including Boeing, the Caterham F1 Team, Intercontinental Hotels & Resorts, Harley Davidson, and MIT.
3CX was named a CRN Emerging Vendor in 2011 and 2012 and has been awarded CRN's 5-Star Partner Program rating in 2013. 3CX has also been awarded Windows Server Certification and won the Windowsnetworking.com Gold Award, the Windows IT Pro 2008 Editor's Best Award and a Best Buy Award from Computer Shopper.
3CX Mobile Device Manager is an inexpensive hosted and on-premise mobile device management solution that allows businesses to easily manage, secure, monitor, find and track their iOS and Android smartphones and tablets from an easy to use dashboard. 3CX has offices in Australia, Cyprus, Germany, Hong Kong, Malta, South Africa, the UK and the U.S. Visit us at: https://www.3cx.com, and on Facebook at: www.facebook.com/3CX/.