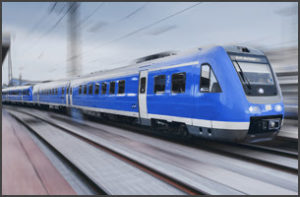 New deployment tool sets up 3CX in a cloud of your choice for free
LONDON, UK, 16 MARCH 2017 – 3CX, developer of the next generation software-based Unified Communications Solution, announces its latest product development. The release of PBX Express which is a web-based wizard enabling users and resellers to easily setup a complete cloud PBX system in a cloud of their choice.
PBX Express is ideal for small businesses that need a full functioning PBX that can run in the cloud and still give complete control at a fraction of the cost of other cloud solutions. Customers also have complete flexibility in their choice of SIP trunks and devices and have access to a wealth of productivity boosting features. These include softphone and smartphone clients for Windows, Mac, iOS and Android; Presence, chat, and integrated video conferencing as well as unlimited extensions, 8 simultaneous calls and 5 web conferencing participants for free.
Nick Galea, 3CX CEO, said:
"The PBX Express makes deploying 3CX in the cloud super easy and most importantly allows you to leverage one of the many high quality yet low cost cloud providers available. Retain control and cut costs".
Users will be guided through an 8 step process which will create a brand new PBX installation hosted on Google Cloud, Amazon, OVH or in fact any Openstack based VPS provider. Most importantly, the same features, settings and management will be available as with 3CX's existing on-premise and cloud versions.
3CX Partners Can Offer Managed Hosting Using a Leading Cloud Provider
With the PBX Express Tool resellers can easily setup a dedicated instance of 3CX under their own account at one of the leading cloud providers and fully manage it for the customer. 3CX Partners no longer need to invest in hardware and dedicated servers to setup a complex multi tenant 3CX installation.
Try out the PBX Express Tool here.
About 3CX (www.3cx.com)
3CX is a 100% channel company and is the developer of a software-based and open standards IP PBX which innovates communications and replaces proprietary PBXs. 3CX cuts telco costs and boosts company productivity and mobility.
With integrated WebRTC web conferencing, softphones for Mac and Windows and smartphone clients for Android, iOS and Windows phones, 3CX offers companies a complete Unified Communications package out of the box.
250,000 customers worldwide use 3CX including Boeing, McDonalds, Hugo Boss, Ramada Plaza Antwerp, Harley Davidson, Wilson Sporting Goods and Pepsi. Maintaining its global presence, 3CX has offices in the U.S., U.K., Germany, South Africa, Russia and Australia. Visit 3CX on Facebook, Twitter and on Google+.