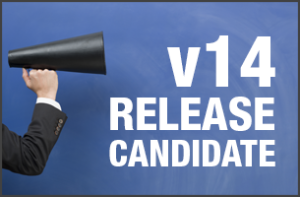 Just weeks after releasing the BETA of 3CX Phone System v14, we already got the Release Candidate ready for you to start trying out. Our team has been working around the clock to get this release out to you as soon as possible. The RC is feature complete and this will most likely be the release version. We encourage and recommend that all 3CX Partners download and test this version so they are prepared for the impending release.
The RC includes many improvements not only to 3CX Phone System itself but also in the 3CXPhone clients, in the SBC and in the 3CX Plugins.
Some improvements include:
Performance update of the 3CX Presence server, bridges and 3CX Tunnel and 3CX Phone Clients connectivity.
G729 call fixes and web server optimizations.
All clients have been updated and have a number of stability fixes (Windows, Android and Mac), the iOS client is currently under review by Apple.
There is a big update to the 3CX SBC for both Windows and Raspberry Pi which includes audio quality fixes and improvements as well as better bandwidth management.
Take a look at the Change Logs for the complete lists of improvements:
Download Links and Documentation for v14
Download 3CX Phone System v14 RC: http://downloads.3cx.com/downloads/3CXPhoneSystem14.exe
Download 3CXPhone for iOS Client
Download 3CXPhone for Android Client
Download 3CXPhone for Windows Client
Download 3CXPhone for Mac Client
Download 3CX Session Border Controller for Windows
Download 3CX Session Border Controller for Raspberry Pi
Download 3CX Plugins Setup