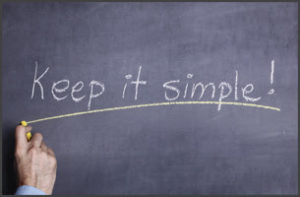 How can you keep a close eye on the people you work with directly? How can you know whether they're tied up or able to take a call or join a discussion?
Whether the company is big or small, we all work with a particular group of close collaborators – a relatively small number of people who have the most input on what we do.
The Busy Lamp Field (BLF) panel on your 3CX softphone enables you to stay in close touch with the people at work who matter most.
 What is the BLF panel?
The BLF panel on your 3CX softphone works just like the BLF panel on your IP Phone. A series of indicators tell you whether extensions are busy or not, and allows you to easily transfer calls.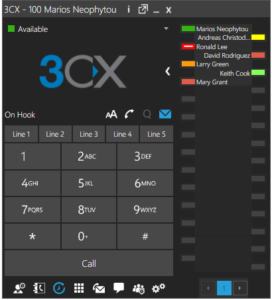 Think of it like as your list of favorite and most used extensions: You can ask your administrator to configure the BLF extensions for the extensions that matter to you most.
Is your boss too busy to take a call?
Just check the BLF to see his or her status. A green light indicates that a person is available, but if it's yellow, the line is busy; an orange one shows that the person is away; a red light means that person is on a business trip; if the indicator is light green, that person is out to lunch, Red with white line says 'Do not disturb,' and gray means that the extension is unregistered.
BLFs Save Time
The Presence information provided by the BLF panel helps you save time, because you know when or when not to call, and when to transfer a call. Are colleagues talking to each other? Then you know that you can transfer an important external call from a client.
Use the BLF panel to make or transfer a call with a click. A secretary needs to reach her boss? The panel shows he's available; one click on his exension and the call is made. An important client is on the phone? One click sends the call to the person the client needs to speak to.
Want to learn more about saving time with BLFs? Look here.