How to Make Calls Using a Snom 320/360/370
In this example we will demonstrate how to make calls using a Snom 360. This procedure stands for Snom 320/360/370.
Making a Call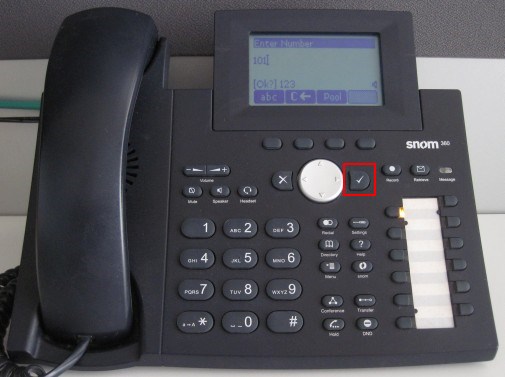 Dial the number you wish to call using the keypad and press "OK" (check mark). The phone will dial the number and your call will be connected.