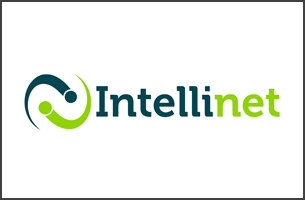 Belgian 3CX customers can now benefit from an end-to-end telephony solution with SIP trunk provider Intellinet due to a new partnership following successful interop testing. Intellinet is now available for selection from within the 3CX management console meaning that you can have your 3CX/Intellinet solution up and running in no time at all!
Intellinet offers several communication solutions in the cloud, but can also be used purely as a SIP trunk provider. The company offers their services across the globe with a strong presence in Europe. With systems active in several different countries, their network is one of the most stable and reliable available. This, combined with an affordable and simple pricing structure makes Intellinet's SIP trunking solution a perfect fit for 3CX customers; particularly for the increasing number of Belgian companies that are moving away from expensive and rigid ISDN telephony systems.
Sebastian Balan, Area Sales Manager- BeNeLux, Eastern Europe, France, Italy, Scandinavia, 3CX, said:
"We are pleased to have successfully completed the interoperability testing between Intellinet and 3CX. Intellinet is an experienced SIP Trunk provider who can offer 3CX Partners and customers superior quality and service. The solution comprising Intellinet and 3CX offers a flexible, affordable and reliable IP telephony solution to our Belgian customers."

Rahul Malik, Manager, Intellinet, said:
"In our partnership with 3CX we see a big win-win for the business world. Today we can help any company with a demand for VoIP with an end-to-end solution. ICT integrators can count on good support and are guaranteed call quality, continuity and security."
With the successful completion of the 3CX interop test, Intellinet is now available for Belgian 3CX customers to select as their SIP Trunk provider of choice, enabling companies to enjoy a fast, reliable and flexible solution. Setting up your Intellinet SIP trunk with 3CX is simple and can be completed in just a few steps. Read our guide for more information on how to do this: Intellinet SIP Trunk Configuration Guide.