This guide will show you how to configure a Beronet bero*fix card. The main scope of this guide is to connect the bero*fix card via a network brigde with the LAN and WAN.
Setting up the BeroNet bero*fix 400/1600/6400
1. Insert the Beronet Berofix into the PC.
2. After the system has booted you will have a new network device available.
3. Windows usually detects the card as a "Realtek RTL8139" If you have any other Realtek cards installed in your system, you can identify your new card based on the MAC address starting with: 00-50-C2-XX-XX-XX.
4. Name the network card Beronet.
5. Assign the network card "Berofix" a static IP address. The IP address must be 10.0.0.1/16.
6. Open the Web browser to https://10.0.0.2 and enter the following credentials:
Username: admin
Password: admin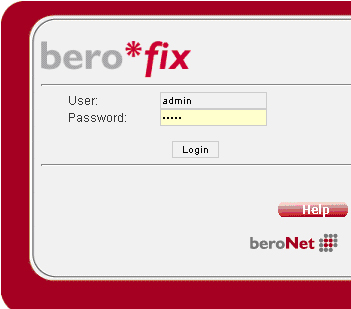 7. Go to Preferences -> Network settings and change the IP address to a free IP address from your network range. In our case it is 10.172.0.212/24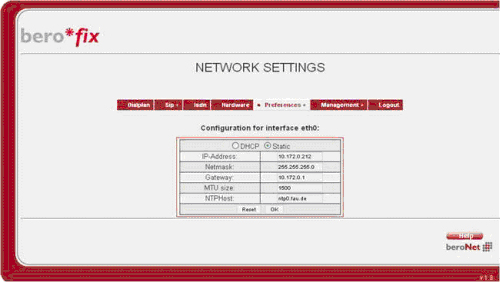 8. Save the configuration
9. Now select the network card which is already connected to your network and the Beronet card, and bridge them together. To do this, right click on the Network card and select "bridge network connections"
NOTE: The "Network Bridge" removes all IP addresses from your network adapters and assigns a new IP address via DHCP. This means that previous IP settings are lost. So now you can re- assign the original IP address you had before you bridged your network connections.

10. You can now access the Beronet Bero*fix management web interface via the IP Address you specified in Step 7.