This document describes how to resolve an issue when you try and access the 3CX Management Console or the 3CX MyPhone Portal and instead of getting the standard login screen, you see a blank white screen and "Done" on the lower left status bar of Internet Explorer browser window.
This happens occasionally on Server 2008 operating systems with Internet Explorer as the default browser because the cache is corrupted. It can happen after the 3CX Wizard completes and launches the 3CX Management Console Login Screen.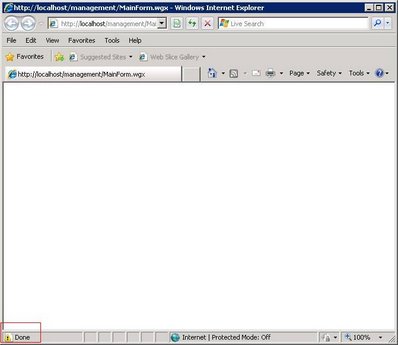 The above screenshot shows the problem – Here we can see that the management console login screen was not loaded properly.
Resolution:

To resolve this simply press the F5 key to refresh the page.  You might get a popup with the following message:
"Are you sure you want to navigate away from this page?
null
Press OK to continue, or Cancel to stay on the current page."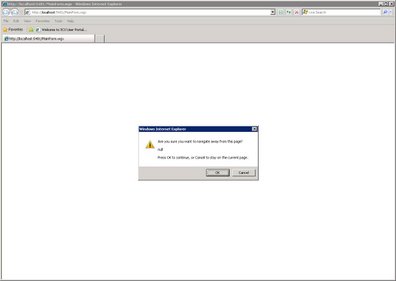 You can safely ignore this message and press OK.  After this the 3CX Login Screen will show correctly.