Note: The 3CX Fax Sending module is deprecated, and no longer supported. This article is for informational/historic purposes only.
This guide is imporant to be able to enable Fax on Windows Server 2003
The Fax Sending module can then be installed on this machine and can be used to send faxes through Microsoft Fax
Step1: Enable Windows Fax
Go to Control Panel, Add Remove programs, Windows Components, and select Fax services. Click Next to continue.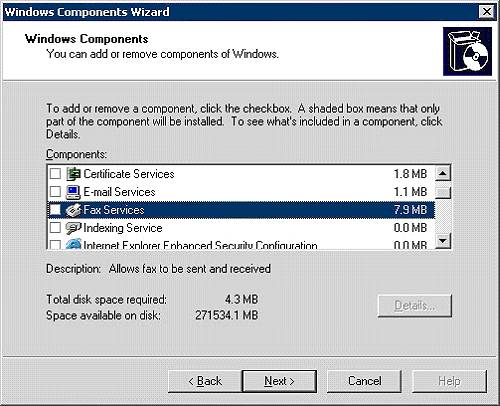 Step2: Sharing windows virtual fax printer
The Fax printer needs to be shared for network users to be able to connect to it.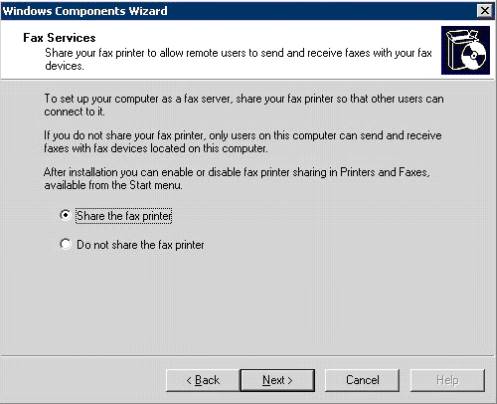 You will be asked whether you wish to share the fax printer. Click Yes so that everybody in the network will be able to send and receive faxes.
The components will be installed. Click 'Finish' when done.
Now go to the services control panel and stop the Fax service. This step must be done before you run the 3CX Fax server install.