In this article we will explain how you can upgrade the firmware of one or more Cisco (Linksys) phones within your network using the Firmware Update feature from within the 3CX Management console. In this example we upgrade a CISCO SPA502G to the latest firmware.
Prerequisites
3CXPhone System 12 with a valid Maintenance Licence.
The Cisco Phone has to be configured for 3CXPhone System.
For more information on how to provision Cisco IP phones for 3CX Phone System have a look at these provisioning guides:
Upgrading the Firmware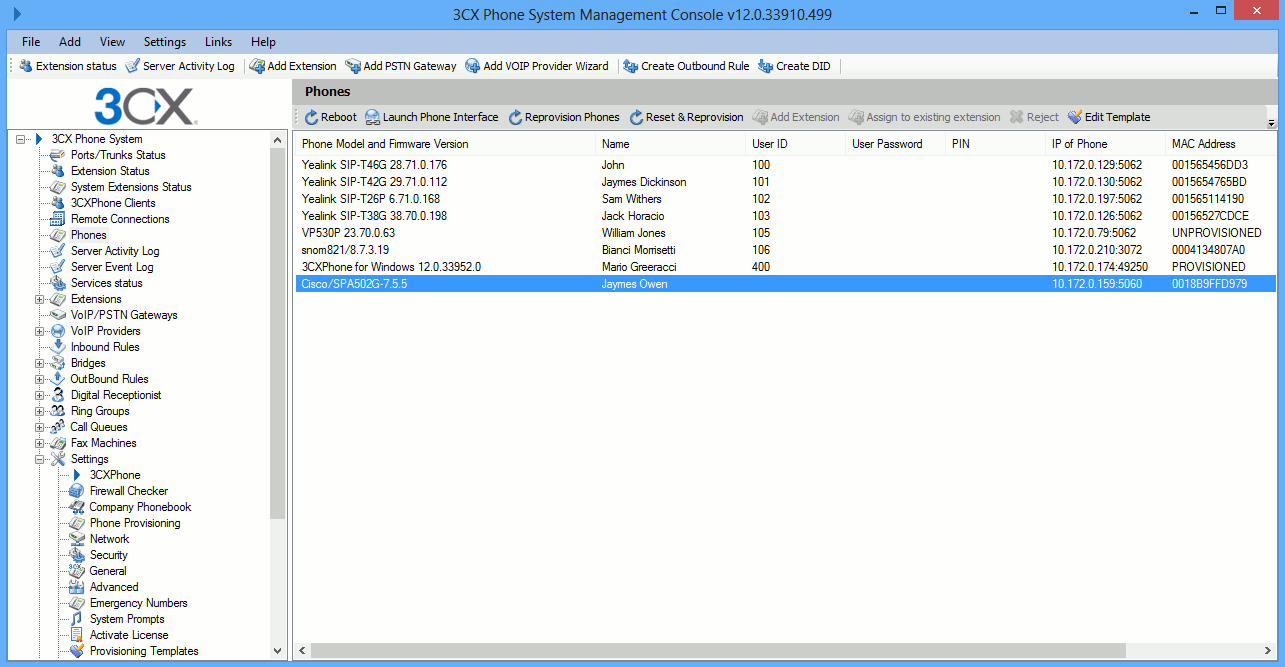 Select the Cisco phone for which you want to upgrade the firmware (in this example, we selected the CISCO 502G) and click on the Upgrade Firmware button. Note that you can upgrade the firmware of multiple phones at the same time, however ensure that this firmware matches for ALL THE PHONES you select.
An Upgrade Firmware dialog will show with the phones and the firmware version that the phone will be updated to.

Select the check-box next to the phone that you want to update the firmware to and click the Upgrade button.

A progress dialog will appear showing the download status of the firmware files.

Once the file download is completed press Finish to complete the firmware updating. The Cisco phone will reboot and will load the firmware from the 3CX Web server on boot-up.
Related articles and FAQ: