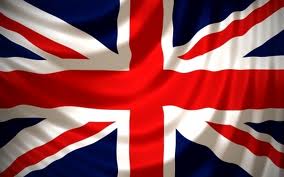 We are delighted to inform you that for the 3rd time this year, 3CX will be hosting 3CX Partner Training events in the UK! Our 3CX Technical Trainers will be present in London and Manchester, for both product and advanced product training days.
New and active 3CX Partners are welcome to join these popular events and gain the necessary resources and knowledge on how to deploy, support, and troubleshoot 3CX Phone System for Windows, as well as boosting their revenue. Partners will also have the opportunity to see a live demonstration of 3CX's newest product, 3CX WebMeeting, a video conferencing solution fully integrated into 3CX Phone System.
Get a thorough understanding of the technical side of 3CX Phone System by securing a seat at the Advanced Product Training. These must-attend events are aimed for personnel of which responsibilities include: promotion, installation, configuration, maintenance and support of 3CX client installations.
To secure your seat and for more information regarding the events follow the links below:
| 3CX Product Training | 3CX Advanced Product Training |
| --- | --- |
| Monday, November 10th 2014 – London | Tuesday, November 11th – London |
| Wednesday, November 12th 2014 – London | Friday, November 14th – London |
| Thursday, November 13th – London | Tuesday, October 18th – Manchester |
| Monday, November 17th – Manchester | – |
---
The trainings will be held at:
| 3CX Office | Manchester Airport Marriott Hotel | |
| --- | --- | --- |
| Unit 2, St John's Mews 13 | Hale Rd | |
| Kingston upon Thames | Hale Barns | |
| KT14AN London | WA15 8XW Altrincham | |
| United Kingdom | United Kingdom | |
3CX Partner Training Events are open and free to all 3CX Partners. Register today to secure your seat, as these workshops are extremely popular, and places are on a first come first serve basis.
Cancel your booking up to five five days prior to the event at no charge by contacting the organiser. We are looking forward to seeing you this November!