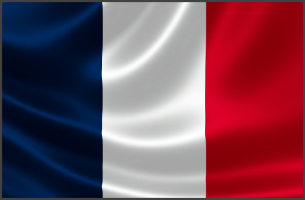 We are excited to announce the next round of 3CX training events for France will take place this coming October in Lyon, Paris, Mulhouse and Marseille!
All new and active 3CX partners are encouraged to attend these events which will consist of both basic and advanced technical training. These workshops are a great opportunity for partners to learn all about how to deploy, maintain and sell 3CX and will give attendees a complete overview of the new features and improvements of 3CX v15.
These trainings are expected to fill up quickly and places are reserved on a first come first served basis so be sure your sign up as soon as possible to avoid disappointment! The events are free for all 3CX partners. To book your seat, and for more information including the full agenda of the events, please click on the links below:
3rd & 4th October 2016 – Lyon
Cabane de Lyon, 112 Cours Charlemagne, 69002 Lyon
6th & 7th October 2016 – Massy
Hôtel Mercure Massy gare TGV, 21, avenue Carnot, 91886 MASSY
10th & 11th October 2016 – Mulhouse
9 Rue du Luxembourg, 68310 Wittelsheim
20th & 21st October 2016 – Marseille
By Marignane Airport
We look forward to receiving your booking and to seeing you at the events!