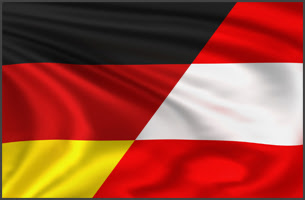 Summer is coming to an end but the next series of product training events are just getting started! We've got another round of workshops set to take place this October in Germany and Austria; the advanced training days will take place in Frankfurt, Munich and Vienna and are open to all 3CX partners for free.
All partners are invited to the events however, as these training days will cover the advanced course only, they are aimed at partners who have completed the basic training. The workshops are a great opportunity to become better acquainted with 3CX, prepare for the Advanced Certification Exam and, of course, meet the team!
These training sessions are aimed are pre-sales and support technical personnel and, aside from preparing attendees for the exam, will give the knowledge and skills needed to promote, install, configure and maintain 3CX client installations. Additionally, its a great chance to become more familiar with the latest release, 3CX v15!
For more information and to register for the events, please follow the links below. Places are expected to fill up quickly so sign up today to secure your seat!
Frankfurt, Germany
Advanced Training – 17th October
Munich, Germany
Advanced Training – 19th October
Vienna, Austria
Advanced Training – 21st October