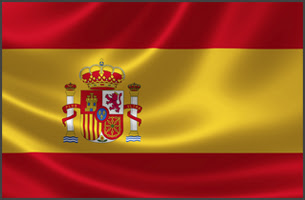 Spanish partners: are you ready to become 3CX certified? Why not prepare for the 3CX Academy Exams by attending our free training events this November in Barcelona and Madrid!
The four events will cover both basic and advanced 3CX concepts and are scheduled to take place on Monday 20th and Tuesday 21st November at the Ayre Hotel Rosellon in Barcelona and on Thursday 23rd and Friday 24th November at the Holiday Inn in Madrid. This is a great opportunity for you to prepare for the test and become 3CX certified. All partners are required to become certified on the latest version of 3CX in order to maintain their partner status.
Our training sessions in Spain are open and free for all 3CX partners, new and active, to attend. In attending 3CX training events you will gain a better knowledge of how 3CX works and learn more about the latest features and improvements of the PBX. Additionally, it's an excellent chance to catch up with the 3CX experts and connect with other partners.
Our training events are aimed at pre-sales and technical support personnel and will provide the knowledge and skills needed to market, deploy and maintain 3CX customer installations. The workshops will cover everything from initial installation of the PBX and clients, SIP trunks and extension settings to IVRs, ring groups and security.
To find out more about the events, including the times, location and full agenda, and to secure your seat, please visit the links below:
Basic Training – Monday 20th November 2017 – Barcelona, Spain
Advanced Training – Tuesday 21st November 2017 – Barcelona, Spain
Basic Training – Thursday 23rd November 2017 – Madrid, Spain
Advanced Training – Friday 24th November 2017 – Madrid, Spain
As our training events are always very popular, we advise that you register your attendance as soon as possible to avoid disappointment.
We look forward to seeing you in Spain!