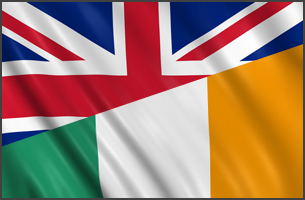 UK and Ireland partners: are you ready to get 3CX certified and begin your journey through the 3CX Partner Program? To help you on your way we've organized four training days this coming July to cover basic and advanced modules with the experts.
The events will be hosted over 4 days in Dublin and London and are scheduled for Monday 9th and Tuesday 10th July at the Radisson Blu Hotel, Dublin Airport and on Thursday 12th and Friday 13th July at the Hotel Mercure London Heathrow.
3CX training events are free and open to all partners new and active however we do encourage new, uncertified partners to take advantage of the workshops in order to get started with 3CX! The training sessions are aimed at pre-sales and technical support personnel and will enable those attending to gain a better understanding of the phone system as well as acquire the skills and knowledge needed to market, deploy and manage customer installations. It's also a great opportunity for existing partners to improve their existing 3CX knowledge as well as learn more about the latest features and improvements.
The training events will cover everything from installation of the phone system and clients, extension configurations and SIP trunks, to ring groups. IVRs, routing and security.
To register your attendance, and for more information about the training events including the time, location and full training agenda, please follow the links below:
Basic Training – Monday 9th July – Dublin, IE
Advanced Training – Tuesday 10th July – Dublin, IE
Basic Training – Thursday 12th July – London, UK
Advanced Training – Friday 13th July – London, UK
Be sure to sign up as soon as possible to secure your seat!