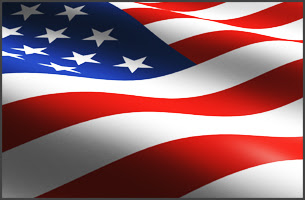 3CX Partners in the USA! We've arranged a series of training events for you in April, in not just one or two or three but in four states! So pack your bags and get ready to head on over to the training event nearest to you.
3CX Partners in the USA and Canada are invited to attend these workshops which offer you the perfect opportunity to advance your skills with 3CX and our latest release, Version 14. The Advanced training sessions are aimed at pre-sales and support technical personnel and will give the knowledge and skills needed to promote, install, configure and maintain 3CX customer installations as well as prepare attendees for the 3CX Academy Certification Exams.
Our v14 workshops will cover all aspects of the new version as well as how to host 3CX as a Virtual PBX – an exciting event for all 3CX partners!
Places are expected to fill up fast so be sure to secure your seat as soon as possible. For more information, and to register for the events, please follow the links below:
Las Vegas, Nevada
Product Training – 11 April
Advanced Training – 12 April
V14 Cloud PBX Training – 13 April
Irving, Texas
Product Training – 12 April
Product Training – 13 April
Advanced Training – 14 April
V14 Cloud PBX Training – 15 April
Tampa, Florida
Product Training – 18 April
Advanced Training – 19 April
V14 Cloud PBX Training – 20 April
Newark, New Jersey
Advanced Training – 21 April
V14 Cloud PBX Training – 22 April
The training events will take place at:
Embassy Suites by Hilton Convention
3600 Paradise Rd.
Las Vegas, Nevada 89169
Meridian Business Center Las Colinas
320 Decker Drive
Irving, Texas  75062
Ramada Westshore Tampa Airport
1200 North Westshore Blvd.
Tampa, Florida 33607
Ramada Plaza, Newark Liberty International Airport
160 Frontage Road
Newark, New Jersey 07114